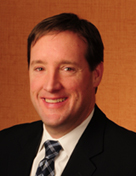 Meet David L. Kasten, CFP®
"Because of the complexities of their profession, physicians and business owners may face greater planning challenges. I'm proud to provide guidance to those who provide such essential services to our communities."
As a CFP® at Lowe Wealth Advisors, David serves as a Senior Planner, developing and updating clients' financial plans. He joined Lowe Wealth Advisors in March 2001 after seven years with the T. Rowe Price Group. David enjoys meeting with clients to present and review financial plans. With incredible customer service skills, David strives to make every client interaction enjoyable.
Education:
B.S., Business and Finance, Mount Saint Mary's College
Professional Info:
Certified Financial Planner®
Participant, Financial Planning Association residency and mentorship program
Did you know? David is a…
Proud Dad to two children, Lauryn & Andrew.
Enjoys Playing Sports, especially basketball and softball.