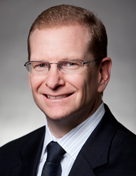 Meet Bradley Williams, Chief Investment Officer
"Having served in many financial roles during the past few decades, I enjoy using my experience to serve the outstanding clients of Lowe Wealth Advisors."
As Chief Investment Officer at Lowe Wealth Advisors, Brad constructs risk-appropriate investment strategies to help clients achieve their financial goals. He joined Lowe Wealth Advisors in August 2014, bringing more than 15 years of experience in investment analysis and portfolio management.
Formerly has been employed as a portfolio manager for a mutual fund at Wilmington Trust, a portfolio manager with ASB Capital Management, and a securities analyst with Legg Mason.
Education:
B.B.A, Finance, University of Wisconsin
Professional Info:
Member, CFA Institute
Member, Baltimore CFA Society
Did you know? Brad is a…
Proud Resident of beautiful Woodstock, Maryland.
Auto Enthusiast.
Avid Tennis Fan and Player
Past President and Board Member of Forest Hill Swim & Tennis Club, and involved with Howard County Youth Programs.