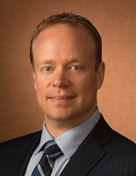 Meet Gregory A. Lowe, CFP®
"I believe that our clients would describe us as "honorable" and that we deliver on our promises. It's great to work with clients from all generations who understand the benefits of financial planning."
As Vice President and Chief Operating Officer, Greg oversees the research and portfolio strategy development at Lowe Wealth Advisors. He joined his dad, Harold, at Lowe Wealth Advisors in July 1994 after starting his financial services career with Sun Financial Group in Towson, Maryland.
Greg thrives on community involvement and is honored to serve on the Howard County Chamber of Commerce Board of Directors and Howard Hospital Foundation Planned Giving Committee. He constantly seeks opportunities to empower the community with financial advice and has taught Financial Peace University at his church for the past five years.
Education:
B.S., Accounting, Widener University
Professional Info:
Certified Financial Planner®
Member, Financial Planning Association
Past Chairman, Howard County Chamber of Commerce Board of Directors
Did you know? Greg is a…
Proud Dad to four children.
Photography Enthusiast who enjoys taking landscape and travel photos.
Dog Lover with a special affinity for German Shepherds.
Music Fan who plays guitar.