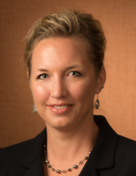 Meet Jennifer Koenig, Options Trader
"Options intrigue me — they keep me sharp and on my toes. I enjoy working with the team at Lowe Wealth Advisors, incorporating options as part of our strategy to manage risk."
As the options trader at Lowe Wealth Advisors, Jennifer trades securities for our clients. A knowledgeable financial professional, she joined Lowe Wealth Advisors in July 2013 and has worked in the industry since 1995. Her experience includes 6 years of options trading at Deutsche Bank Alex. Brown.
Education:
B.S., Business Administration, Towson University
Did you know? Jen is a…
Proud Mom to three children.
Owner of a working farm.
Certified Sports Nutritionist with AAAI/ISMA.
Former Collegiate Sports Star.